'The Bachelorette' 2012 Spoilers for Episode 6 in Croatia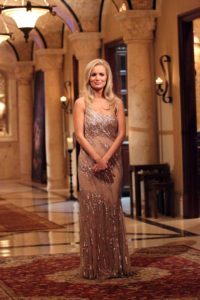 "The Bachelorette" 2012 had a great episode tonight. On the 4th episode, we saw Emily take the guys to London.
Next week is the 5th episode and they are headed to Croatia. In the previews for the rest of the season, we saw Emily making out with pretty much all of the guys that are left this season. You can tell that Jef Holm makes it pretty far because he is seen in several of the clips. Doug and Sean are both seen several times.
Reality Steve has some great spoilers for week 6 in Croatia. If you want to know who makes the cut, you are in the right spot.
Travis Pope will finally get a 1 on 1 date with Emily Maynard. He will get a chance to find out if they have great chemistry together or not.
Emily's group date will get to watch the movie "Brave" before it was released. This date will not have Ricky meeting the guys even though it is a Disney movie.
Ryan Bowers also gets a 1 on 1 date, but there is not much information about it yet.
Travis and Ryan both end up getting sent home, but it sounds like she gives one of the guys a rose and takes it back. Do you think that we will see them both leave on their 1 on 1 dates? Sound off in the comments below.