Who are Emily Maynard's Final Two Guys on 'The Bachelorette' 2012?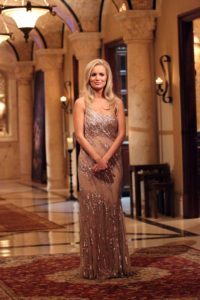 Emily Maynard will be down to just six guys after "The Bachelorette" 2012 airs tonight. Do you want to know who the final two guys are this season?

Astrochicks figured out the final two guys on the show. She will have Sean Lowe and Jef Holm to choose from in the end!
I have read a lot of different spoilers for this season of the show. I do not know for sure who she picks between the two, but I do have my theories. I think at the end of "The Bachelorette" 2012 we will see Emily Maynard engaged to marry Jef Holm. Reality Steve mentioned in his recent video blog that he believes it is Jef Holm as well, but I thought this before he ever announced it.
Jef seems like a really nice guy. Sparks fly when he is with Emily Maynard. It took him a bit to kiss her, but she was really glad when he finally did it. Jef has also been sending out very few tweets when on the weekends it appears Emily is spending some time with her special guy.
Who do you think that Emily Maynard will pick in the end? Do you think that it will last? Sound off in the comments section below on your thoughts.