Howard Wolowitz's Mom: What Do You Think She Looks Like?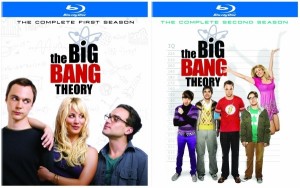 "The Big Bang Theory" is a great show, but one thing they keep hidden from fans is what Howard Wolowitz's mother looks like in reality. When I hear her voice yell at him, I always see this perfect vision of what I think she looks like in my head. What do you see when you think of her?
Did you watch "The Drew Carey Show?" When I think of Howard's mother, I think of Mimi on Drew Carey. She is a larger woman who wears crazy makeup all over her face. I think of a woman who runs around in a housecoat or nightgown all day long. This is just what I see in my head. What do you see?
I think that if they show her now after all this time, it would just ruin it for me. I think it is a neat twist that she is hidden and a secret to us all.
Check out "The Big Bang Theory:" The Complete First and Second Season on Blu-Ray Combo Pack.
"I have been hired by Warner Bros WBWord division to raise awareness for 'The Big Bang Theory.'"