Emily Maynard's Family Loves Both Guys on 'The Bachelorette' 2012 Finale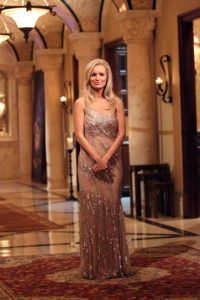 Tonight on "The Bachelorette" 2012 finale fans got to see Emily Maynard's family meet both guys. These were actually the shortest dates ever on this show. We saw Jef Holm meet her family first and then Arie Luyendyk Jr. got his chance. It only took about 30 minutes for both dates which is odd for this show.
Both of the guys got permission from Emily Maynard's dad to propose to her. Emily actually got upset when she asked her families advice on who to pick in the end. They liked both of the guys a lot and couldn't really give her an answer. Her dad said that he did not believe that you can be in love with two people at the same time.
Emily's mom told her that she should wait on an engagement until she is able to see how the guys act with her 6 year old daughter Ricky. It is unknown if she will let the guys meet her or not, but so far on the show they have not seen her young child at all.
Who do you think Emily Maynard should choose? Sound off in the comments section.