Honey Boo Boo Child Explains Hate for Justin Bieber but Love for Sponge Bob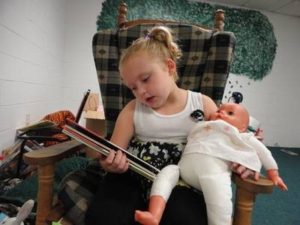 Last night fans got their first glimpse of "Here Comes Honey Boo Boo." This show was a bit of a mess showing Alana and her family, but of course I will keep watching it. In a new interview on "Access Hollywood", Alana talks about who she likes and doesn't like in the world of celebrities.
Alana tells them that she likes Sponge Bob. Her mom brings up Justin Bieber and she says "No I hate him." Justin you do not have a fan in Alana!
Alana is a big fan of Taylor Swift. The funny thing is she then says that she likes Justin Bieber so Honey Boo Boo child doesn't really know what she loves just like most children. She loves "iCarly" and "Victorious," and "How to Rock."
She wants to go to college and wants a lot of jobs! She wants to be a mommy, doctor, nurse, and a teacher. It sounds like she will be helping people in her job. She did even say she wants to work at McDonalds and eat all the chicken nuggets. This is funny considering she was looking for chicken nuggets on the episode during an ultrasound. What do you think of Honey Boo Boo child?