'Children's Hospital' Shows Acting Like a Kid is Still Fun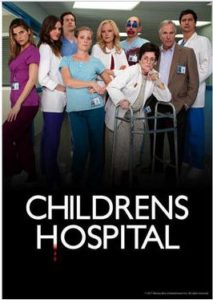 "Children's Hospital" season 3 is coming out on DVD. This show is a great one that you don't want to miss. It shows that you can have a good time as an adult just by continuing to act like a kid.
Since we moved into our new house, we have a pool in the backyard. I said I would never go down the slide at first, but I have to admit I love doing it with the kids. It just makes me feel like a child again to climb up that ladder and rush down! It is a blast and the kids love that I get involved in doing it with them. Do you ever still have a good time and act like a kid? Let me know what you have done in the comments below.
Childrens Hospital: The Complete Third Season on…
by thewbdotcom
"I have been hired by Warner Bros WBWord division to raise awareness for Childrens Hospital."