Find Out Who Emily Maynard Was Texting Instead of Jef Holm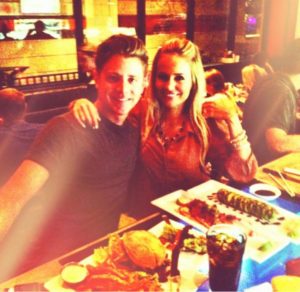 Today rumors are everywhere that Jef Holm and Emily Maynard are falling apart. The rumor is that she has been texting with another guy. Even though the couple denied it to People, Jef Holm's brother sold a story saying it is true.
Reality Steve was able to find out who the guy is that Emily Maynard has been talking to instead of her fiance. The guy is Matt Leinhart. He is a quarterback for the Oakland Raiders. He has dated Kristin Cavallari, Paris Hilton, and also Ali Fedotowsky!
At this point, I am so lost on if the rumors are true or not. Emily Maynard and Jef Holm are acting like everything is just fine! What do you think?