Sean Ramey to Donate Percentage of Book Sale Profits to Children of Fallen Soldiers Relief Fund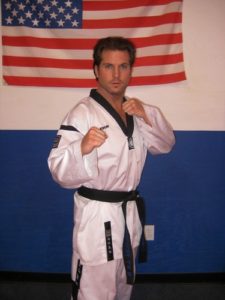 Sean Ramey was on "The Bachelorette" back in season 4. He recently let fans in on the fact that he is writing a book about being able to learn basic self defense. He is getting close to releasing the book and today I talked to him on the phone to find out about something new happening with the book.
Sean has joined forces with the Children of Fallen Soldiers Relief Fund. He will be donating 20% of all profits from his new book to this non-profit organization. As the wife of a soldier, I have to say thank you Sean. This group helps to pay for education for children that have parents not make it back home from war. If I was ever in this situation, I would really appreciate the help he is sending them! God Bless our Troops.
Check out Sean's skills and you will see why he is the perfect one to teach you self defense. Click here to see the video!