Enter to Win 'Happily Ever Before' on E-Book from Actress Melissa Peterman
I personally love a good book. Recently I found out about a book called "Happily Ever Before." This book was written by Aimee Pitta and also Melissa Peterman. You might remember Melissa from her time on the hit show "Reba" or her new series "Baby Daddy."
The Amazon description of this book is as follows: "HAPPILY EVER BEFORE is best described as the comedic literary love child of the hit film's Bridesmaids and Baby Mama. It is the story of two sisters, who while watching a Lifetime movie marathon (of course!) make a drunken pact that has more unconventional consequences than anything Lifetime could program."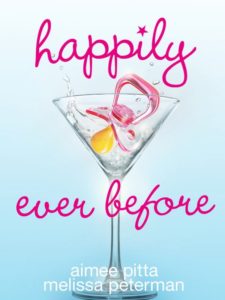 I recently started the book and I love it! It is hilarious and had me laughing out loud from the start! You will enjoy it too.
I was able to start talking to Aimee over email and do an interview with her as well as with Melissa Peterman. Check out the interview with Melissa on Examiner. Also check out Aimee's interview on Examiner.
They have offered to give away two free copies of their E-book to my readers! You can get it for Kindle, Nook, or iPad. The two winners will be emailed their own copy of the book. You can enter below and if you don't win check out the link below to buy the book!