Get to know Lindsay Yenter of 'The Bachelor' 2013 with Sean Lowe
Lindsay Yenter will try to win Sean Lowe's heart on "The Bachelor" 2013. Facts are coming out about her now and fans want to get to know her early. Keep reading to get to know Lindsay.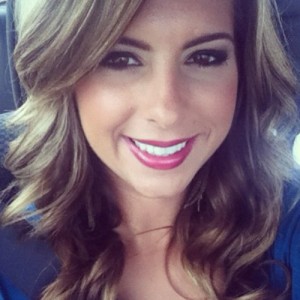 Here are some great facts about Lindsay:
She shares a 1 on 1 date early on with Sean where they go to a Sarah Darling concert. You can see a video of it here.
She is a blonde from the small town of Fort Leonard Wood, Missouri.
Lindsay is from a military family and her dad recently finished a tour in Afghanistan where he commanded the Corps of Engineers.
She has lived all over the world including Iraq. It will be surprising if the show takes her somewhere she hasn't been already.
Lindsay is a huge football fan.
Someone set her up on a blind date with an old man.
She loves making sure everyone is having a good time.
"The Bachelor" 2013 will start airing in January with Sean Lowe trying to find love.
Click here to get to know Tierra Ann LiCausi!
Click here to get to know Catherine Giudici!
Click here to get to know Ashlee Frazier!