Chris Mann of 'The Voice' 'Roads' CD Review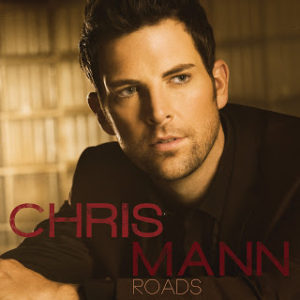 Chris Mann became a household name when he was on "The Voice." His coach Christina Aguilera helped him on the show. He did not win, but he did get a recording contract and his new album "Roads" is out now.
Chris had his new CD come out on October 30, 2012. As soon as I was offered the chance for a copy of it, I knew I wanted to get my hands on it. He reminds me of Michael Buble and I love it.
This album shows off his classical training and amazing voice. It is easy listening that is perfect for a relaxing night by the fire with a glass of wine. He even has a duet with Christina on the album called "The Blower's Daughter."
My favorite song on the album is the very first one called "Roads." It is gorgeous and makes me think of "Bridge Over Troubled Water" with the tune and feel of it. It is a song that just makes you feel good and grateful for things in your life. It is the perfect way to start the album.
I really enjoyed the Chris Mann album and will be adding it to my iTunes playlist for sure! He has found a fan in me. You can buy his album on iTunes or Amazon.
I received a copy of this CD from One 2 One Network to Review.