Schlitterbahn New Braunfels for Fun Over Spring Break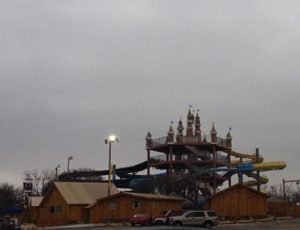 My family loves a great water park. Over spring break we were given the chance to check out Schlitterbahn New Braunfels and it was a fun place to visit. When we arrived the weather wasn't really cooperating, but by the end of the trip we were having fun in the sun.
First off you will want to know that they offer various rooms to stay in at this water park. We were in the original part of the resort. It had great heated pools and an arcade, but the rooms are a bit outdated. They have older televisions, queen size beds, and the bathrooms have a very tiny counter. They need some updates done, but they have a ton of room in them. We had three beds plus a couch that would pull down into a bed we didn't even need to use. I also loved having a kitchen, full size fridge, and plenty of space for everyone.

We did get to check out some of the other places to stay at the resort and they were a lot more updated. They had cabins right by the water park and even a Treehouse area that of course costs more money, but is gorgeous!
Blastenhoff Beach is the area that is open for spring break. They also had two areas open for younger children. One was a toddler area my kids were too big for and the other was a huge pirate cove that was a lot of fun! My kids are 5 and 10 and they loved the slides on this and being able to run up to the top through various nets, stairs, and more while water dripped on them the entire way.
This was the first time that Schlitterbahn in New Braunfels was open over spring break. They did not open the entire park, but had three slides, the lazy river that is full of waves, and several pools open. One heated pool was 92 degrees and even had a swim up bar with alcoholic drinks, regular drinks, and snacks. At certain times you could also check out the Boogie Bahn waves and learn to ride. My family did this and at only $10 a person for lessons it was well worth the price!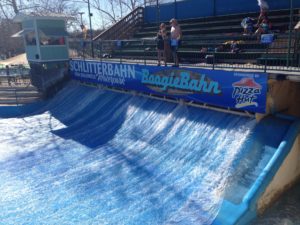 We did have a lot of fun at Schlitterbahn, but it really made me want to go back over the summer some time. We didn't get to enjoy the entire park and only had one day of weather that was gorgeous. They have so much to do here when the entire park is open it would take at least two days to try it all! Check out their website to schedule your trip!
Disclaimer: This is a sponsored post, but the opinions are my own.