'Unusually Thicke' news: Who is Tanya Thicke?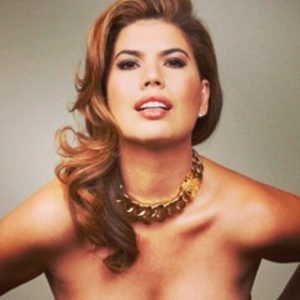 Tonight it is time for the first episode of "Unusually Thicke" which is a show all about Alan Thicke, his youngest son Carter, and his third wife Tanya Thicke. A lot of people do not know who she is or much about her. Here you can find out more
information
about his newest wife.
Tanya is 39-years-old. Her entire reason to come to the USA was to become a model and she met Alan during a job back in 1999. They have been married for 14 years and she is his third wife. They do not have children together but she does want a baby and this will be talked about on the show.
Alan and Tanya have a huge age difference. They are 28 years apart which makes her actually a bit younger than his oldest son. She is their step-mother but they were older when they got married and Carter still needed his parents around. Her maiden name is Callau. She has been on a few shows in the past including when they did an episode of "Celebrity Wife Swap."
Alan Thicke has shared that on this show you will see his family and their reality. The show did help out with plots sometimes and plant things but it is reality TV. This will give fans a chance to get to know Tanya Thicke and hopefully they really like what they see from her.
The show "Unusually Thicke" will air on Wednesday nights and is one hour long. This is the first season and it will depend on how it does if they pick it up for another one in the future.