My New Blogging Venture, 'The Destination Seeker'
Hey everyone! I know that if you know me, you know that I love writing about reality television, but I also throw in a bit of travel here and there. I have decided to really focus my travel in another area on my new blog The Destination Seeker!
I am really excited about this new blog. Of course, I will keep sharing reality and celeb news here, plus a few reviews, but most of my travel reviews and tips will be on the new blog. Make sure that you check it out and also subscribe. My new social media links for The Destination Seeker can be found on the homepage.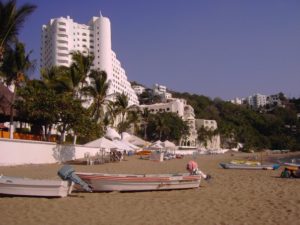 I would travel once a month if I could, but it actually ends up being more like a couple of times a year that we get to go somewhere.  Our last trip was one to Las Vegas where we had a blast! It was only three days, but I am ready to go back again. We will be headed to Branson, Missouri as a family this summer and several reviews will be coming soon!
So what kind of travel tips and reviews do you want to see? Give me your ideas in the comments below and I will try to do my best!