Your Chance To Win a Six Shot of BALMSHOT Lip Balm
Disclaimer: According 2 Mandy received free product in exchange for this post, but the opinions are my own.
Last year, I got the chance to work with BALMSHOT lip balm and I loved their product so much that I wanted to work with them again! You can check out my first review at According 2 Mandy. These products are so great that you will want your own and now is your chance to win.
Here is a bit about their product.
"BALMSHOT lip balm is one of the most unique lip care products on the market today! BALMSHOT is a lip care product with SPF 15 and is designed to protect your lips from windburn and sunburn. Best of all BALMSHOT is the only lip balm that comes in a shotgun shell dispenser. That's right, unlike every other lip balm on the market; our shotgun shell dispenser keeps BALMSHOT from twisting and causing a "gooey mess" in your pants pocket or purse."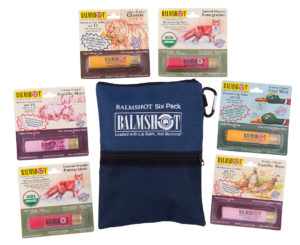 I will be giving away to great prize packs that BALMSHOT will mail to you.
BALMSHOT Six pack of Lip Balms with a Ditty Bag.
BALMSHOT Six pack of Lip Balms with an Embroidered Logo Hat.
a Rafflecopter giveaway

You can enter below for your chance to win! If you win, you are going to love BALMSHOT as much as I do. After trying their product last year, I was excited to see it at our local Academy when we got the new store. Make sure you check out their website for more info as well!