'The Bachelorette' 2012 Spoiler: Will Emily Spend the Night with all 3 guys?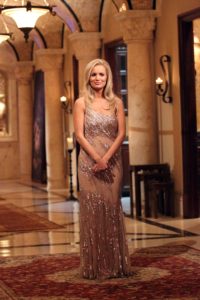 Emily Maynard is a single mom and there has been a lot of talk about if she would spend the night with the final three guys on "The Bachelorette" 2012. Usually they take those guys on overnight dates in the fantasy suite. This is a good thing because they get time away from cameras, but everyone assumes that more than that happens.
Reality Steve was able to get the spoilers and find out if Emily Maynard will stay all night with all three guys. He says that no she will not do it. She will not go inside a hotel room and lock the door behind her with any of the guys actually.
I have mixed feelings about this for Emily. As a single mom, she is setting an amazing example for her daughter Ricky. At the same time, she probably should have spent some time with them without the cameras. That doesn't mean she had to have sex with the guys, but she could have simply got to know them in a normal setting.
What do you think about Emily not doing the overnight dates? Sound off in the comments below!
If you want to know spoilers on who her final three guys are going to be, you can check them out here.