'The Bachelorette' 2012 spoiler: Someone calls Ricky Baggage! Find Out Who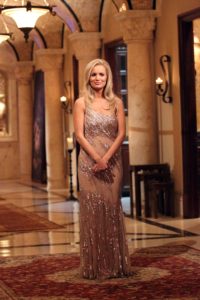 One of the guys on "The Bachelorette" 2012 has the nerve to call Emily Maynard's daughter Ricky baggage. Wow, what on earth was he thinking?
Fans were shocked tonight when the preview for episode 4 of "The Bachelorette" 2012 let us see that one of the guys called Ricky baggage. Reality Steve was able to spoil it earlier this season and let us know who it was that did it. Do you have a guess?
Kalon McMahon is the guy who made the mistake of calling Ricky baggage! Did he not think that would get back to single mom Emily Maynard? She loves her daughter so much and always puts her first. This news is going to hurt his chances of making it to the end for sure. She will actually go off on him and tell him "Get the F**k out!" Good for her! That just proves what an amazing mom she is and that she is taking care of her daughter first.