Who Is Emily Maynard engaged to? Find Out Here!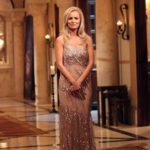 All season we have wondered who is Emily Maynard engaged to in the end? A lot of different media outlets threw their ideas out there, but honestly is hard to believe it unless it comes from Reality Steve. He is the only one who really has a track record of knowing who will win on the show.
Today Steve was finally able to confirm who Emily Maynard picks in the end. She is now engaged to marry Jef Holm! That is right Emily picks Jef and the two are still together and happy. Hopefully we are finally going to get a good love story out of the ending of this show.
Personally Jef has been my favorite from day one. He rolled in on his skateboard showing that he was a normal down to earth guy. He has fallen head over heels in love with Emily Maynard and proved that with the love letter that he wrote her last night. Let's hope this couple can make it work!
Sound off in the comments below. Are you happy with the new spoilers for "The Bachelorette" 2012?