Who Does Jesse Csincsak Think Will Win "The Bachelorette" 2012?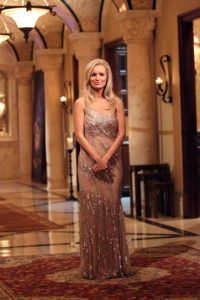 "The Bachelorette" 2012 is now down to just two final guys. In two weeks, we will see Emily Maynard choose between Jef Holm and Arie Luyendyk Jr. Who do you think she will pick?
After the show, I spoke with Jesse Csincsak about his thoughts on the show. He is sure of the winner for this season and that is without reading spoilers.
Jesse actually expected Arie Luyendyk Jr. to go home this week and for fans to see Sean Lowe in the finale. He is shocked to see that Arie made it but says it all has to do with editing.
Jesse says that he sees Jef Holm as the winner for the show. He actually thinks we should just skip the two hours and let us see a romantic proposal.
Who do you think that Emily Maynard will pick in the end? Sound off on your thoughts in the comments section below.