Kellie Pickler Could Join Cast of 'DWTS'
The official cast of Dancing With the Stars has not been announced yet, but it sounds like Kellie Pickler will be joining this season. Rumor Fix thinks that this could become a reality. They have it listed as a 9 out of 10 that it is true. This would be great to see the American Idol alumni on the upcoming season. This is always a great kick start to your career as well.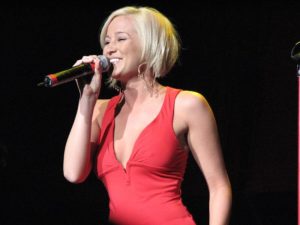 Kellie has been making country music since she left the show. She also got married, but hasn't had any recent hits. Joining the cast of DWTS could be just what she needs to get things rolling again.
Sean Lowe, Wynonna Judd, and Aly Raisman are also rumored to be joining the cast. This could be a great season if fans get to see this group on the show. Who would you like to see on the show? Do you like this cast with Kellie Pickler? This would be one of the better casts they have had in a while besides the All Stars season. Sound off in the comments below on your thoughts.