Gwyneth Paltrow Chosen as People's Most Beautiful Woman for 2013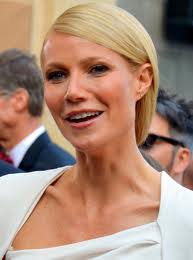 People magazine has named Gwyneth Paltrow as the most beautiful woman in the world for the year 2013. Incidentally, Gwyneth's close friend Beyonce got that recognition in the year 2012.
During the course of her interview with People magazine, she informed people reporters that when she first saw the information in her email inbox, she felt that someone was actually playing a joke on her. She was in complete disbelief and had to read the email three to four times.
The 40-year-old "Iron Man 3" star shared with the reporters about the way she dresses up when she is at her home. It seems that she doesn't apply makeup at all when she isn't going out. Gwyneth prefers to be in casual jeans and T-shirt at home. When Gwyneth starts to dress up for an event, her husband Chris Martin teases her by saying that she has now become the real Gwyneth Paltrow. Gwyneth remarks that her husband has been used to seeing her in baggy shorts and casual T-shirts. She strongly believes that she is at her best when she is natural and knows her limitations and dresses accordingly. She also strongly believes that beauty is not something external, but comes from within a person.
The actress credits the Tracy Anderson method for bringing a radical change to her appearance and looks. She underwent the Metamorphosis program designed by Tracy Anderson. After the program, she felt young at heart and also seemed to have more strength. She is now more focused on guiding her 8 year old daughter, Apple, to have a healthy body image.
[subscribe2]