Reese Witherspoon and Jim Toth Arrested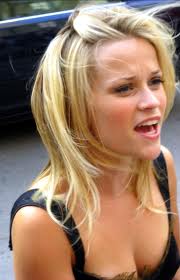 On Friday, April 19, Jim Toth, husband of Reese Witherspoon, was observed by Atlanta police to be driving erratically. Police observed his car swerving all over the road as if he had been drinking too much. His car was pulled over and police interviewed him. Jim was ultimately booked for driving under the influence (DUI), but before he was arrested, Reese tried to rescue her husband. She asked police if they knew who she was. The officer replied that he didn't know her name and did not need to know her name. Reese then responded that they were about to learn her name and they would be on the national news because of this arrest.
Apparently, Reese became frustrated with how long this arrest was taking. She got out of the car, police ordered her back in the car. When she got out of the car a second time, police arrested her for disorderly conduct. Both were arrested and taken to jail and released a short time later. In the police report, the officer observed that Toth had droopy eyelids and they smelled a strong alcohol odor coming from him. Perhaps Reese was also under the influence since she tried to use her celebrity status to try to rescue her husband. Does that even work for anyone? It didn't seem to help Mel Gibson while he was spouting racial slurs after he had also been drinking. More recently, Reese has refused to discuss the event with the press due to an 'ongoing legal situation'. She did issue an apology.