Carrie Underwood Won't Try to Be Julie Andrews in 'Sound of Music'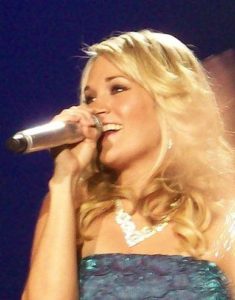 Carrie Underwood is set to star in "The Sound of Music" remake which will air on television. In a new interview, Carrie is speaking out saying that she doesn't plan to be Julie Andrews. This country music artist will put her own twist on the musical.
Maria von Trap is a character that everyone loves. Carrie says that even though this movie is being called a remake, once fans start watching it they will realize that is not what it is at all. It will be their own version of "The Sound of Music." It is supposed to be a live version that will air on television.
Carrie Underwood has never got the chance to meet Julie Andrews, but would love to meet her. The two would probably get along well.
In my opinion, Carrie is the perfect choice to play Maria von Trap. I will be watching her in "The Sound of Music" when it airs.