Get to Know Zak Waddell of 'The Bachelorette' 2013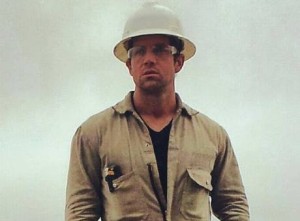 Tonight is the premiere of "The Bachelorette" 2013. One of the guys trying to win Desiree's heart is Zak Waddell. Do you think he will be the last guy standing?
Here are some fast facts about Zak:
He is a drilling engineer and from San Antonio, Texas. Check out his sexy look in the hard hat above.

Zak works at AIP Incorporated and he also went to Texas A&M to get his degree.
He has a Facebook page full of pictures. You can tell that he loves to travel.
Zak's full name is Zachary Charles and he is 31-years-old.
On night one, he has the nerve to come out with no shirt on and ask Desiree to accept his abs. Would you be turned on by that approach?
Spoilers say that Zak Waddell is going to make it pretty far so keep your eye on this guy. He is one to watch on "The Bachelorette" 2013. Could he win in the end?
[subscribe2]