Scheana Marie Shows Off New Tattoo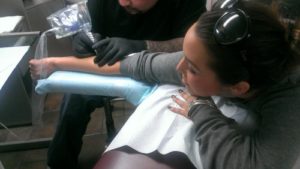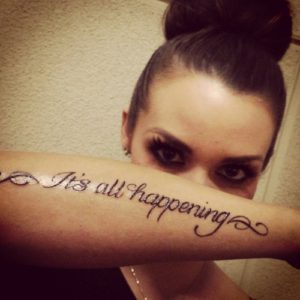 Scheana Marie is one of the stars of the show "Vanderpump Rules" and I have to say that she is one of my favorites. In two new exclusive pictures, she got a new tattoo and it looks great! This tattoo says "It's all happening." It covers her forearm and looks really cool. You can tell that she is happy with the new ink too.
She will be back on "Vanderpump Rules" when it starts in November on Bravo. This should be a great season two of the show. Previews have made it look like Scheana Marie will be a big focus on the show this season and I can't wait to see how it all turns out. I am also looking forward to getting to know her boyfriend on this season.
What do you think of her new tattoo? Sound off in the comments and let me know what you think! I personally think she looks great as usual!