Fun Free Printables for Disney's 'Frozen'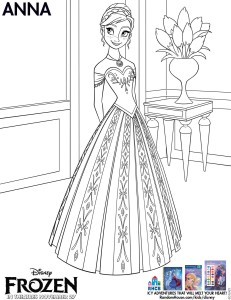 If you have kids looking forward to the movie "Frozen," then they are going to want coloring pages, mazes, and more! You can click on all of the links below to open up free prinatables for your kids. You will get a PDF file that you simply click print and are good to go! How fun is that?
"Frozen" will hit theaters this Thanksgiving! I can't wait to take the kids to see this one. It looks like a blast! Are you planning to take your kids to see this movie? Sound off in the comments!
These were posted with permission from Disney.