Cute Elf on a Shelf Ideas for Your House (Photos)
Elf on a Shelf is a fun Christmas tradition. This is the first year that I have ever done this at my house with my children. It is fun to come up with different ideas throughout the month for your elf. I have done a few very simple ones , but I plan to share the best ones with you here on this post.
I will update this post randomly this month with cute pictures of our Elf on a Shelf. It is named Jingle. Here is what she did on her first night at our house.
This is what Jingle did at our house tonight and I can't wait to see the reaction of the children when they see it in the morning. This little elf decided to put food coloring in the toilet!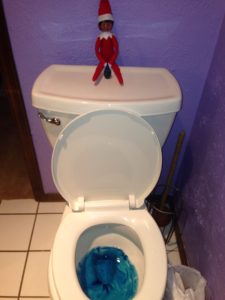 Now our Elf is doing arts and crafts in the kitchen. My youngest daughter had to take the snowman to school to show it off today.
Hopefully the kids listen to this one!
This is one my 10-year-old came up with the idea all on her own. She used a stick for the fishing pole and blue plastic wrap for the water.
Jingle went for a ride on the fan and got into the toilet paper!
Check out our mustache on Jingle. She also put them on the kids while they were asleep.
Poor Jingle isn't feeling well tonight!
They are all listening to what Jingle has to say! It must be really important.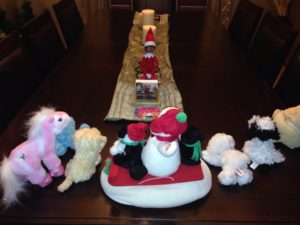 I kept seeing this one Facebook and had to try it!
Just hanging out in the tree with a candy cane.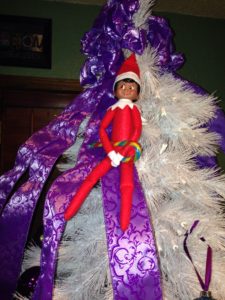 Tonight Jingle made a huge mess with the toothpaste!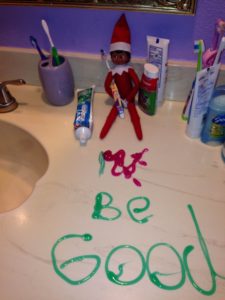 Our elf made a snow angel!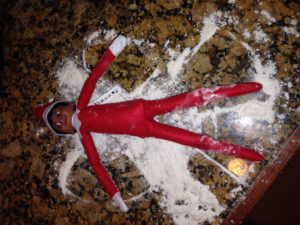 Oh no Jingle got into the cereal!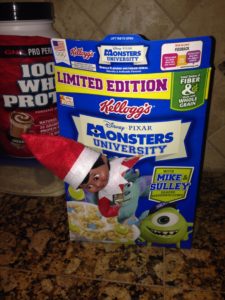 It is a shoe train! The dogs had trouble leaving this one alone.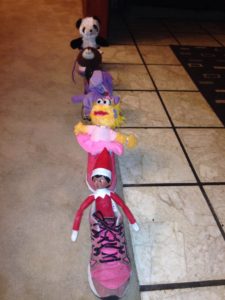 I don't even want to know what Jingle did to get in this type of trouble!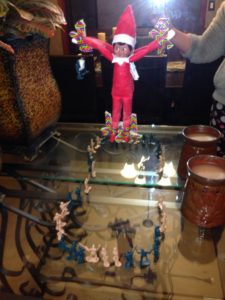 It is time to roast marshmallows!
Wow she toilet papered our tree!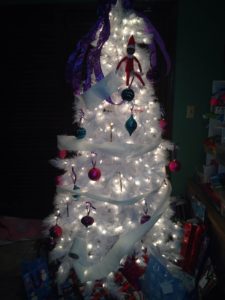 Snow is coming our way and Jingle is excited!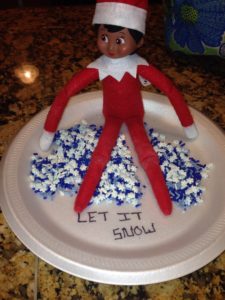 Who is going to win the game of tic tac toe?
"What Does the Fox Say?"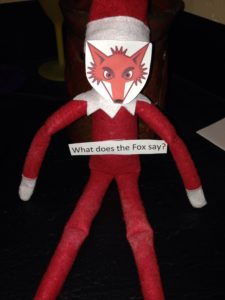 Wow now she turned out milk green!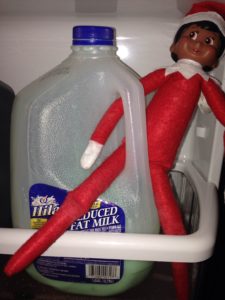 Now our elf has decided to play tic tac toe!
Keep checking back for more crazy things from Jingle our Elf on a Shelf. She is a wild one and could end up doing some crazy things this year!