Chase Crawford is Coming to 'Glee'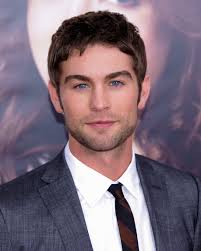 New information came out today from E! Online that Chase Crawford is coming to "Glee" and I could not be happier about this news. He will be on the 100th episode of the series.
He will be playing a character named Biff and it sounds like he is going to be the love interest for Dianna Agron when she returns to the show. It would be great to hear him sing, but they haven't revealed yet if that is something he will try to do.
I loved Chase Crawford when he was on the show "Gossip Girl" and would love to see him back on a series. This is just a guest appearance, but you never know what it could turn into for him. It will be a two part episode that will air on March 18 and March 25 on Fox.
Are you happy to hear that Chase is coming to "Glee" for the 100th episode? Sound off in the comments below.