'Vanderpump Rules' Speculation: Will There Be a Season Three?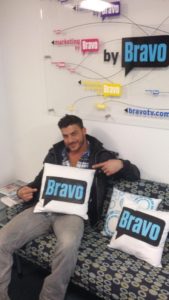 There is a lot of speculation going around about season three of "Vanderpump Rules." If you follow the cast on Twitter and also keep up with their interviews, then you will be as confused as I am about what is going on.
A while back Jax Taylor went to his Twitter to say that yes there would be a season three and it would be with the same cast. Now Stassi Schroeder has revealed that there is no conformation of season three. She has also said that she recently moved to New York to live with her boyfriend Patrick. She quit SUR and it really does sound like she doesn't plan to go back again.
So will there really be a season three of this show or not? I am hoping so and I honestly would be shocked if they did not do it. The show "Vanderpump Rules" actually had better ratings last week than "The Real Housewives of Beverly Hills." Hopefully news comes out that it will be coming back for season three and at least Jax Taylor will return. The show can go on without Stassi Schroeder if it needs to but it just won't be the same.