'The Bachelor' 2014: Thoughts on the Final Four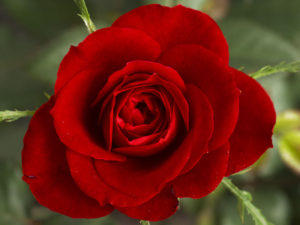 This is a guest blog by Lorrie Brooks. You can check her out over at RealityRetreat.
I've been covering "The Bachelor" for several season on my blog and this season is unlike any of the other seasons that I've seen. Juan Pablo is a different breed of bachelor, he's the second parent bachelor the show has had. The first was Jason Mesnick who is now married to his runner up. The poor guy liked all the women and could not make up his mind and it's taken him way longer than usual to decide which women he is drawn to, usually the bachelor shows his intentions early on telling about how he likes certain women. Also this season there seems to be more drama with the women and the dates don't seem to be as spectacular in the past, now I'm not sure if that's the choice of Juan wanting more adventurous dates and simplified or that ABC had to cut back on budgeting. Whatever the case may be half the dates this season I would not want to be on, most season I could picture myself in half the dates they show but this season I was not thrilled.
Here's my opinions on the final four women Juan as left:
Clare ~ She was one of my favorites in the start of the show but her likability has gone downhill. Sure she has her great moments and I loved her interaction with her mother on the hometowns and that she holds her father in such high esteem. I lost my father 3 years ago and it never gets easier. There's time she can be a drama queen and she doesn't know when to let something go instead she makes a fuss over something instead of just letting it go and accepting his apology. I think she would make a good mother to Camilla and she has great chemistry with Juan.
Andi~She understands Juan and has had some great moments with him. She can laugh at herself and makes him light up when he sees her. They have some great conversations, sure she lost her cool but who wouldn't in that situation of having him date other women. I'm just worried that she's not ready to be a mother yet. Also not sure her southern lifestyle would blend with Juan's laid back one in Miami.
Nikki~ She has what it takes to be a great mother to Camilla and interacted with her well during the date she met her. They have the best chemistry on the show, you can see when he holds her in a looong hug that there is something there. While she does not get along well with the other women she does click with Juan. I see her being in the top 2 women he chooses. She's ok with whatever he chooses to do and has his go with the flow style of living and I think she would fit right into Miami.
Renee~ She is one of my favorites not only because they both are parent which is a big deal in this whole process but because she cares. She has a warm heart that cares for others around her and all through the season she was like the big sister to all the other girls who had heartaches and issues. She would be a great mother to Camilla although I think that Renee has deeper feelings than he does and will soon be heading home. I'm sure with all she has to offer she will find a step father for her son and a wonderful man to love her.
Thanks for reading and I hope you will stop by my blog RealityRetreat to read my reaction to the hometowns, overnights and the finale its been a great season and the best is yet to come.
You can also check out Mandy's guest blog on Reality Retreat about the final four.