Top 10 Comic Book Based Movies That Don't Feature Superheroes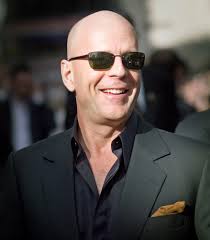 Yes, you read it right. Believe it or not, not all the movies based on comic books and/or graphic novels that have been coming out lately have superheroes in them. Rather, they're set in the genres of horror, action, murder mystery, sci-fi, historical drama and even comedy. True, you still find all those things in movies like "Spider-Man", "X-Men" the "Dark Knight" Trilogy, but the comics these movies are based on don't feature folks wearing colorful costumes. With some exceptions, the characters and plots are ones you might find in everyday life.
Naturally, with all the material that's come out in the last few decades, there are some films are better than others. So here's a list of the Top Ten films that are based on non-superhero comics books and graphic novels.
(Note: While they don't necessarily feature superheroes, films like "The Crow", "Bulletproof Monk", and the "Hellboy" movies feature a number of similar elements such as superpowers, names and costuming that discount them from this list. So apologies in advance for not including them.)
10) "Whiteout" (2009): At an American research station in Antarctica, U.S. Marshall Carrie Stetko (Kate Beckinsale), finds herself investigating the murder of a scientist. With only two days to investigate before a "whiteout" storm hits and the base evacuated, Carrie's investigation leads her to a downed Russian plane whose cargo may be at the center of the murder. Based on the graphic novel by Greg Rucka Steve Lieber, the movie also stars Tom Skeritt, Gabriel Macht and Alex O'Loughlin and is directed by Dominic Sena.
Despite being a box office bomb (not helped by years of development hell and a September 11 release), this is still a good film, a true nail-biting thriller with an interesting setting. Pretty closely following the original comic book (with some changes, obviously), this is definitely worth seeing.
9) "Ghost World" (2001): Another collaboration between Terry Zwigoff and Daniel Clowes, "Ghost World" follows the lives of teenage outcasts Enid (Thora Birch) and Rebecca (Scarlett Johansson) during the summer after they graduate high school. As Enid takes a remedial art class to keep her diploma and grows close to Seymour (Steve Buscemi), a lonely man the girls play a prank on, and Rebecca takes more of an interest in clothing, boys and other material things, they find themselves drifting apart as the summer ends and their actions catch up with them. Based on the graphic novel by Clowes (who also wrote the screenplay with Zwigoff).
While having some limited box office success, "Ghost World" the movie has since gained a cult following, probably more so thanks to Scarlett Johansson's rise to fame, in particularly as the Black Widow in the Marvel Cinematic Universe. Highly praised by critics, it's certainly more well known than Zwigoff and Clowes' later "Art School Confidential".
8) "A History of Violence" (2005): Small-town diner owner Tom Stall (Viggo Mortensen) finds himself thrust into the spotlight after expertly taking down a pair of thugs who try to rob his diner. This brings unwanted attention from gangsters, who claim that Tom is not who he says he is. As danger closes in, Tom must fight to protect his family, who also begin to suspect the truth of his past. Based on the DC/Vertigo graphic novel by John Wagner and Vince Locke, the movie is directed by David Cronenberg and also stars Maria Bello, Ed Harris and William Hurt.
Another good nail-biting thriller that keeps you guessing and was well-received by critics, this is also another one that may surprise some was based on a comic book. And according to the "Los Angeles Times", this has the "honor" of being the last major Hollywood film released on VHS.
7) "Cowboys & Aliens" (2011): In 1873 New Mexico, a man (Daniel Craig) wakes up with a mysterious device on his arm and no memory of who he is. Wandering into a town where he's recognized as a local outlaw who stole from wealthy cattleman Colonel Dolarhyde (Harrison Ford), the two find themselves forced to team up when aliens appear and start kidnapping the townspeople. Based on the 2006 graphic novel by Scott Mitchell Rosenberg and directed by Jon Faverau, the movie also features Olivia Wilde as Ella, a mysterious woman who is more than she appears.
While the graphic novel and movie's stories vary considerably, the film is fun to watch, especially with seeing an alien invasion is dealt with in the Old West. Heck, the title alone makes you want to watch it. Despite mixed reviews from critics and controversy surrounding an infringement lawsuit, the movie is still a good one.
6) "Scott Pilgrim vs the World" (2010): 22-year-old slacker Scott Pilgrim (Michael Cera) finds himself falling for American delivery girl Ramona Flowers (Mary Elizabeth Winstead). But trying to build a relationship is hard enough without Scott's ex-girlfriend, Knives Chau (Ellen Wong) butting in and trying win him back. The main issue is that Scott must first defeat Ramona's seven evil ex-boyfriends, all of whom have talents and/or powers that he must overcome to win. Directed by Edgar Wright and based on the graphic novel series by Bryan Lee O'Malley, the film also stars Chris Evans, Brandon Routh and Jason Schwartzman.
The film literally covers the ENTIRE six-part graphic novel series into one story, which have helped it given the fast-pacing of the plot. Despite praise from critics and fans of the original comic, the film did not fare well at the box office, doing better on home video and becoming a cult classic. Regardless, it proves to be one of the better films based on a comic book series.
5) "Sin City" (2005): Based on the crime noir graphic novel series by Frank Miller, a series of tales set in a city where crime and corruption are high. An anthology of sorts, it covers three separate plot from the comics: local tough guy Marv (Mickey Rourke) tries to find out who set him up for murder; Dwight (Clive Owen) tries to prevent a turf war that could shake up the status quo; and disgraced cop Hartigan (Bruce Willis) rushes to protect hot stripper Nancy Callahan (Jessica Alba) from the disfigured killer (Nick Stahl) who tried to kill her years before. Directed by both Miller and Robert Rodriquez, the ensemble cast also includes Rosario Dawson, Elijah Wood, Brittany Murphy, Benicio del Toro, Rutger
Hauer, and more.
The film version of "Sin City" is a hit for several reasons. Not only for its cast, directing and unique use of CGI-created backgrounds, but for the fact that it literally adapts the original comic books panel for panel, using them almost like a storyboard. With the much anticipated sequel coming out later this year, new interest in the original film should be high.
4) "Road to Perdition" (2002): In Depression-era Chicago, mob enforcer Michael Sullivan, Sr (Tom Hanks) survives an ambush set up by the unstable son of his boss after his own son, Michael, Jr (Tyler Hoechlin), witnesses a hit. In retaliation, father and son begin robbing banks holding laundered mob money while avoiding both his boss' men and a hired hitman (Jude Law). Based on the graphic novel by Max Allan Collins and Richard Piers Rayner and directed by Sam Mendes, the film also features Paul Newman as Sullivan's boss John Rooney and Daniel Craig as Rooney's unstable son, Connor.
No surprise, news of the film's development generated a lot of interest in the original comic, with the plot easily drawing comparisons to the hit manga series "Lone Wolf and Cub". A hit at the box office, thanks to the acting of the cast and close adaptation of Collins' graphic novel.
3) "300″ (2007): In ancient Greece, Leonidas (Gerard Butler), king of the city-state of Sparta, leads a group of 300 Spartan warriors to fend off an invasion by the Persian army of 300,000, led by the self-proclaimed "god-king" Xerxes. A battle the king and his warriors know they will not survive… Based on the graphic novel by Frank Miller, itself based on the historical 300 Spartans and the Battle of Thermopylae, the film is directed by Zack Snyder and also stars Lena Headey as Leonidas' wife, Queen Gorgo.
Like "Sin City", "300″ both follows Miller's original graphic novel almost panel-for-panel and uses CGI-created background, making for some stunning visuals that matches with the compelling storyline. A hit at the box office, it made Snyder a household name, leading to his directing of "Watchmen" and the recent "Man of Steel".
2) "30 Days of Night" (2007): When the town of Barrow, Alaska enters its annual month-long polar night, the people are attacked by a group of vampires, who take advantage of the event to feed indiscriminately. Local sheriff Eben Oleson (Josh Hartnett) leads a small group of survivors – which includes his estranged wife, Stella (Melissa George) – to try and stay hidden until the sun comes back up. Based on the hit graphic novel by Steve Niles and Ben Templesmith, the film also stars Danny Huston as Marlow, the leader of the vampires, and is directed by David Slade.
Without a doubt, not only is this one of the best movies based on a comic book, but also one of the best recent horror and vampire films (and a great alternative to the "Twilight" craze). Closely following the original comics (no surprise, seeing as Niles originally wrote it as a screenplay), the film is genuinely suspenseful and scary, the vampires themselves being especially frightening with their mouthfuls of fans and lack of speaking English.
1) "Red" (2010): After he's attacked in his home, retired CIA agent Frank Moses (Bruce Willis) goes on the run with Sarah (Mary-Louise Parker), a customer service agent he has feelings for. While being hunted by active agent William Cooper (Karl Urban), Moses teams up with some of his old comrades to try and find out the reason behind the attempt to kill him… and teach the current generation that the old dogs still have some tricks and why he's been tagged "Retired Extremely Dangerous". Loosely based on Warren Ellis' graphic novel, the movie is directed by Robert Schwentke and also stars John Malkovich, Morgan Freeman, Helen Mirren, Brian Cox and Richard Dreyfuss.
The movie version of "Red" is MUCH different from the original comic, having a much different tone and characters that aren't in the original tale. But that's what makes it so great. The characters are all fun to watch, making the story that much more compelling and making you wanting to watch it again and again. Along with having what has to be the best movie fight scene EVER, it all makes "Red" quite possibly the best comic book-based movie that doesn't feature superheroes.