Eric Hill passes away: Get to Know this 'Bachelorette' 2014 Contestant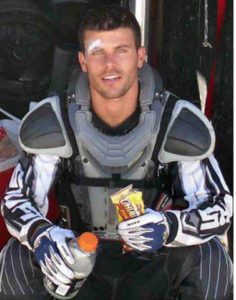 In shocking news today, fans found out that Eric Hill of "The Bachelorette" passed away after a paragliding accident that happened on Easter Sunday. Fans were surprised to hear this news and now want to know more about the guy who tried to win Andi Dorfman's heart. Now you can get to know more about this great guy.
He grew up in Citrus Heights, California, in Sacramento County. Eric moved to Utah later on and that is where the accident happened that took his life. He knew some of the guys from the show in the past though and that was what convinced him to try out. Reports are that he did know Jef Holm and Brooks Forester. If this is true, neither one of them has said anything yet about his passing.
Eric was filming a documentary about his life as well. He had big plans to visit 195 United Nations-recognized countries in world record time. He had five brothers and sisters. Eric Hill loved an adventure and so he passed away doing something he loved. His accident was from paragliding and it was not related to the show.
Eric Hill will be greatly missed by many. ABC will have to find a way to handle it on the show considering it hasn't started filming yet and he gets the first 1 on 1 date with Andi Dorfman on "The Bachelorette" 2014.
Find out if Andi knows about his death during filming at this link here.