Anthony Geary leaving 'General Hospital': When Will Luke Return?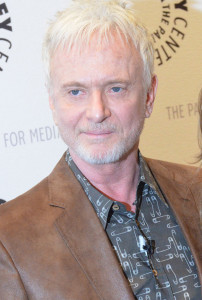 Fans of "General Hospital" are not really on board with the whole fake Luke Spencer thing that is going on right now. This last week fans have noticed that Luke isn't even on the show at all. They will show him on the phone from time to time but he isn't actually showing up.
Anthony Geary, who plays Luke, is not sharing that he is not leaving the show but is actually taking a break for about six months due to his health.
Here is what he had to say, "I knew for a while that I had to have this surgery but I love my story on GH and didn't want to walk away from it, so I delayed the operation a bit. I had two operations, actually — one on April 21 and another April 23 — thinking that after two weeks I'd be able to fly home to Amsterdam. As it turned out, it took me two weeks before I was even walking. I decided to take six months off the show because I was told it would be an arduous recovery. I need to walk two to three miles a day to get my strength back and regenerate the nerves damaged during the operation. But the surgery was a success and I'm a fast healer. I have only myself to blame. My chickens finally came home to roost."
Anthony Geary seems to actually like the fake Luke story line that is going on. He was a bit bored and now he has something exciting going on in Port Charles when it comes to his character. Myself I don't like the character at all and I just want Luke back! Hopefully the writers will decide when Geary returns for him to be the real Luke Spencer.