Jamie Otis Shares Honeymoon Picture with Doug Hehner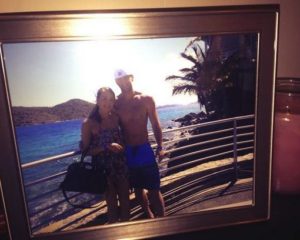 Jamie Otis and Doug Hehner met on the show "Married at First Sight." They didn't even know each other until their wedding day. She shared a picture on Twitter that has fans wondering if they stay together or not. This picture is in a frame so obviously she took the time to frame it so that is a good sign.
She did share a short comment on Twitter saying, "Sneak peek:honeymoon pic from personal collection. Does the pic stay framed in the end? #MarriedatFirstSightFYI." This is Jamie's way of teasing her fans that it might not stay up but I personally think they stay together somehow. I like them together and they are super sweet.
So do Jamie Otis and Doug Hehner stay together? Only time will tell but I will be watching this show to find out and keeping you updated. I think this frame is a good sign and she obviously didn't just give up right away. I love "Married at First Sight" on Tuesday nights on FYI Network.
Related articles