'The Chronicles of Narnia: The Voyage of the Dawn Treader'" 10 Free Printable Coloring Pages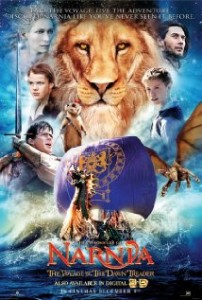 "The Chronicles of Narnia: The Voyage of the Dawn Treader" is the 3rd book in this series by C.S. Lewis. With children loving these movies, here are 10 free pages for this exciting movie. Kids will find coloring pages, word searches, and even activities in this list!
1. Lucy Learns – Here you can print a picture of the Dawn Treader boat to color. This is the boat that is in the movie. Coloring this page will get your kids all pumped up and ready to go see the movie!
2. Coloring-Book – This page offers several different coloring pages of your favorite characters from the movie. You can color Peter, Edmund, Lucy, Susan, and more!
3. Coloring Book Fun – Here is a wonderful Prince Caspian coloring page that your kids will love to color. Let them relive the 2nd movie before watching the 3rd.
4. Hello Kids -They have several different pictures to include Prince Caspian from the 2nd movie and Edmund on this page. Let them pick the ones they like the best and then come back for more another time.
5. 4 Coloring – This is a wonderful snow scene from the first movie that is a lot of fun to color. The best way to get ready for the new movie is by reliving what made you fall in love with the first one.
6. On Coloring – There are several options here for excellent coloring pages related to the earlier movies.
7. Class Helper -This page offers a wonderful word search puzzle for kids with words from the movie. Your children will love doing this activity and learn while they are doing it. It is always great when kids are learning and having fun at the same time.
8. Activity Village – Here you will find a word search made specific for the new movie "The Voyage of the Dawn Treader."
9. Activity Village – This is an activity of how to make a shield just like in the movies. Kids will have a lot of fun making this shield and playing with it at home.
10. Activity Village – This page has a ton of printables for dragon lovers. If your kids enjoy these movies, they will love these as well. Let them have a ton of fun coloring them!