Lamar Odom Hopes to Win Khloe Kardashian Back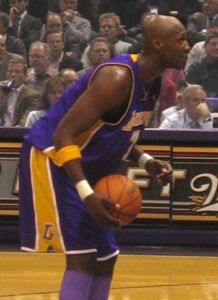 New reports are out that Lamar Odom is hoping he will get Khloe Kardashian back. When these two were a couple, I honestly thought that they were a perfect match. I loved them together and thought she had found her one true love. Now I don't feel the same way at all.
After watching "Keeping Up With the Kardashians" and hearing what all Khloe had to say he did to her, I think she deserves better. She is my favorite of the three sisters on this show. Khloe has now admitted that Lamar cheated on her and was always going off and not contacting her for days.
Now that Khloe and French Montana have split reports say Lamar wants to win her back. It would take a lot f changing to get this girl to take him back again and to forgive him. Hopefully she ends up with someone who will treat her right and if that is Lamar Odom then hopefully he has finally got his act together.