'Survivor: Redemption Island' Finale Answers the Question – is Phillip Sheppard Really a Former Federal Agent?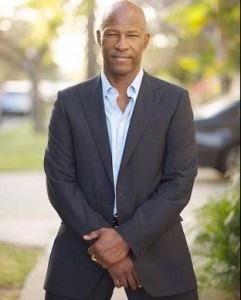 Phillip Sheppard is one of those players from 'Survivor' history that everyone will remember. The question on everyone's mind all season has been 'Is Phillip Sheppard' really a formal federal agent?
Last night on the finale, Jeff Probst helped us to get some answers on this issue. He showed us a picture of Phillip that was from the 1980s. It had Phillip dressed in a military uniform to prove that he did serve in the Armed Forces.
Next Jeff went to a lady in the audience. He walked out and spoke with her. Diane Hardy was able to tell us that she knew Phillip from when they went through training to become a federal agent. She is currently still working in this field. She said Phillip was a great student. Diane also mentioned that she did not actually work with him in the field. This seemed to still make some people wonder.
Later Jeff said that Diane confirmed during a break that she knows for a fact Phillip did work as a federal agent. Jeff said that this brought an answer to the question and the case is now closed.
Do you think Phillip was really an agent? I am pretty sure that he was or this woman would not say so on national television. I believe it.
Season 23 'Survivor: South Pacific' is going to bring back two former players from the game again. This will be similar to having Boston Rob and Russell Hantz back this season. Do you think we will see Phillip again? I would not be surprised! Drama is good for ratings so they would be crazy to not consider bringing him in to play the game one more time.