Reality Steve Reveals JoJo Fletcher's Final Four
JoJo Fletcher's season of "The Bachelorette" is still filming, but Reality Steve has already been able to figure out her final four. He does a great job of figuring out these spoilers. He shared who her final four will be on Twitter this weekend.
Here is what Steve said about her final four:
"With Jordan's hometown on Monday, your final 4 are set: Chase McNary, Robby Hayes, Luke Pell, and Jordan Rodgers."
He also revealed that this season is all messed up, but isn't sharing exactly why yet. One of the final four, Jordan Rodgers has been a fan favorite from the start. He is the brother of Aaron Rodgers. He is a NFL star, but it turns out that he isn't close to the family so Aaron shouldn't be showing up on the hometown dates. You can learn more about Jordan here.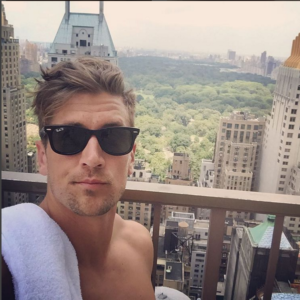 JoJo Fletcher's season of "The Bachelorette" will start airing on Monday, May 23 on ABC. It is going to be a great season of the show and fans can't wait to see which one of these final four guys wins her heart.