The Ferry Ride to Manhattan, Something To Experience At Least Once
I am bringing you a guest post today all about riding the ferry to Manhattan. New York City is a trip that I haven't had a chance to take yet, and I need to make sure this one happens! You can check her out on Facebook! Here is your post from Kei.
Hey, I'm Kei, a New York fashion designer, fashion and travel blogger. I'm writing today about one of my trips from my studio in Queens to Manhattan. Everyone knows I'm a Queens resident of Long Island City. If you haven't been, you should take the short trip. Walk to the waterfront for beautiful views of the entire NYC skyline. It's breathtaking!
Otherwise known as LIC, most New Yorkers take the 7 train to Vernon-Jackson station. We are only 5 minutes from Grand Central station! How fast is that?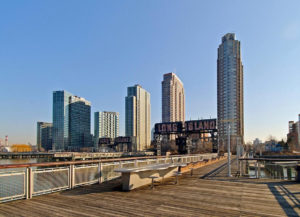 Another way to get here is the East River ferry. I've heard good things about it, so I decided to try the Ferry instead. For $4, the ferry will take you from LIC to Manhattan 35th Street and 1st Ave docks (1st stop), but you can stay on the ferry and make your way downtown.
The ferry ride from LIC to Manhattan is so quick, maybe less than 5 minutes, and the views on the water are stunning. Walk inside and grab a comfy seat or take the stairs to the outdoor deck above. Today's sun and breeze made for a spectacular moment. So unlike the subway in every way, the ferry is never crowded, there's plenty of room for bicycles and strollers. If you plan for a longer ride, you can have a seat at one of the tables.
Want a quick bite? Before boarding, the waters edge has COFFEED, a little dome shaped eatery which offers snacks, sandwiches, and drinks.
You can enjoy the sites, playground, and well-manicured gardens. Just give yourself at least 10 minutes before boarding. The ferry does not wait for passengers.
Ferry operators are all very kind and pleased to help. Regular passengers include moms with kids in tow, freelancers, elderly, and a few out-of-towners visiting family. So the ride is pretty friendly. I encourage you to experience the ferry. It's a refreshing trip the kind of grand arrival you better not miss.
Book ferry tickets online or at a kiosk. Always check the schedule ahead just in case. For more ferry information, visit http://www.eastriverferry.com. For tasty options, visit http://www.coffeednyc.com/
Planning a chilly ferry ride? My designs will keep you warm with New York style. Visit me at http://www.crokeikucera.com/