Travel Tips To Make Your Trip To Hawaii The Perfect, Affordable Experience
Looking for a good deal to Hawaii, look no further. I have been traveling to Hawaii for 20 years. Sometimes going 2-3 times in a calendar year. No, I am not rich nor get paid to travel.
People often ask me how I afford to travel as much as a do, and it is rather simple.
Make Travel A Priority
Some people have gym memberships, get their hair/nails done weekly or bi-weekly. Some people choose to dine out regularly as well. Plenty of us make impulse buys, and some people (pointing finger at myself) have a little bit of an issue with online shopping (thanks, Amazon). Anyway, I know that when I get my hair done, and after I leave a tip.. I have spent $150 easily. I know if I want to get a mani/pedi done, I am looking at another $100 with tip. I also had eyelash extensions and depending on if you are going in for your first application or a fill – that is another $50-$250. If I actually regularly attended to my looks having those things done and kept up, I would spend around $500 a month on beauty routines. This does not include makeup, tanning beds or spray tans, eyebrows, or waxing. Do the math, it adds up quickly. Now, let's say you are more like me, and someone who only does those sort of things for special occasions.. albeit you have other vices.
How about coffee/tea/energy drinks? How much do you spend a day on those? How often have you gone into Target for one thing, and came up spending $100+ on things you really don't need and possibly don't even want.. but the deal was too good to pass up?
Nearly all of us spend money on things that we can live without. A need means something you require for survival. Seeing how that list is rather small compared to our wants… what wants can you remove to save money for travel? If traveling is a priority, those "wants" will lessen, and your wants will shift to saving money for travel. It is all about priorities.
Air Miles
If you are flying from the west coast, or near any airport that Alaska Airlines flies into, do yourself a favor and get the Alaska Airlines Credit Card that gives you the annual companion fly voucher. This credit card gives you one companion voucher annually on your renewal date. What is this voucher? Well, to use it, it will cost you $100 + taxes/fees. So on average, it will come in around $135 in total. So when you purchase your full price fare, your companion fare is ONLY $135 (roughly). In addition to that, you earn air miles with all purchases made on your card, double miles for purchases through Alaska Airlines, and general travel miles as well. They also have a bonus deal, that is you spend a certain dollar amount when you first receive your card, they will give you 20k-30k miles. That alone is nearly enough miles for a round-trip ticket.
I know plenty of people who use their air miles card for their daily purchases and pay it off at the end of each month. How much money do you spend each month? Some of those purchases will also be double, triple or even more miles if they are a partner with Alaska Airlines. Suffice to say, in the matter of a year, if you were to put all your general and daily purchases on your card and pay it off each month. You could likely earn enough miles in a single year for a free ticket. Now pair that with a fly voucher!
Hawaiian Airlines also offers a card with bonus miles. However, I have yet to find a card with better perks than Alaskan has to offer.
Best Websites for Discounts and Deals
Lodging
I am a fan of www.VRBO.com – If you haven't heard of it, it is a life saver and nearly the only way I find lodging when I plan extended travel. This website allows you to rent out entire homes, shared space in homes, condo's, cottages, apartments, and nearly everything else when it comes to lodging. While you may not always have the amenities of a resort, you do have privacy. We always rent a place with a kitchen, and ideally a washer and dryer. The washer and dryer saves us with over packing and paying the fee to check a bag. If we can wash our clothes for free on site, then there is no need to check a bag (Cha-Ching extra savings). You can choose places in specific areas or leave it more vague. You can pick your view, style of rental, and amenities you may want. I generally like to find houses with private pools. What can be mind blowing is that a resort you may pay $300-$500 a night depending on size, location, and brand of the resort chain… while you can spend under $300 for a house that is plenty big, private pool, great view, and "most" of the luxuries you would find at the large resort. The one thing the private rental has over the resort… privacy. For me, that is nearly priceless. Other similar sights are Get Away Today and www.Airbnb.com – ample selections with prices ranging from jaw-dropping cheap to "holy moly, I better win the lottery."
Rental Cars
Rental Car Momma is another great website to get discounts for your rental cars. You go to www.Rentalcarmomma.com and can select various rental car companies, and they will have different discount codes to apply. I have gotten some amazing deals by using this site. A year and a half ago I got a small SUV for ten days for $160. Rental cars in Hawaii can be pretty expensive, and especially for larger vehicles. I was stunned to get this deal. Keep in mind, just because you assume compact and economy is always the cheapest, doesn't mean they always are the best deal. When I booked that SUV, the compact cars were $200+ more for the ten days. In fact, I just got back from Hawaii a few days ago, and due to being during spring break time most cars were $500-$600 for a week. I was able to snag a Premium car for just under $250.
Airfare
Another website with great reviews, but not one which I have actually used yet is www.NextVacay.com – This website you pay a membership fee which is minimal, but they claim you can get amazing deals with their notification process. They created a system that searches ALL websites for the best deals. They flew from the east coast to India for $300 RT and Barcelona for $600. This is not coach fares; these are business class with extra leg room. They quote "The personalized deal alert system for busy professionals who want to take charge of their travel dreams using extraordinarily low fares." As a member you get and email alerting you instantly when they find a great deal from your selected airport. Instructions to book the flight directly with the airline, which is through the actual airline, not some random site. The upside, this costs only $25 a year which is not too shabby, if you are looking for the absolute the deal possible. Now keep in mind, this is for people who do not have to choose their vacation time a year in advance. My husband works for the government, which means he picks his following calendar year vacation time, the fall prior. This is ideal for people who may have more flexible dates. However, this doesn't mean it won't hold value if you are like my husband… it just means some extra planning or trading.
I know plenty of people love Priceline, and there is something specific that Priceline has to offer that is with great benefit. Last June during peak season, I was looking for air travel for our three-week vacation. Most prices ranged from $650 on the low, to $850 on the high. Knowing it was going to be peak season, I knew we would be paying top dollar. Despite seeking travel to the airport closer to our house, there was the airport on the other side of the island (2-hour drive) which had one of those special deals. You don't get to select your flight times. They just give you a range, but.. the cost was just under $500. For a family of 4, this is a significant savings. We are looking at a savings of $150+ per person. So we rented a car for one day, drive across the island, and once we get our car over there… return the rental the next day. We pay on average $60 for that single day rental to drop it on the other side of the island. But it is about $500+ in savings to do it that way. If your times are flexible as far as departure and arrivals, these deals can be amazing. Our flight home as expected was a red eye flight. It wasn't too big of a deal with our kids, as they sleep well on the plane. With younger children who travel well.. it makes that 5-6 hour flight MUCH easier when they are sleeping. That being said, don't count out Priceline.
Apps
I am one of those people who have files set up on my phone. I know plenty of people who just have their apps all over the place. I am not one of those people. I have five pages of files, but I only allow files on the top row. I like my beachy background, and want things to look clean and uncluttered. That being said, I have an entire file set up for Hawaii travel apps. So here is my hit list!
TripIt – If you haven't used this organizer, do it! You can enter in all of your reservations and plans. That way all those confirmation codes, directions, addresses, and contact information is filed away safely. No more traveling with various print outs, nor searching your email for that email with all the information.
Hopper – This app allows you to plug in your airport and destination airport, then choose the dates you want to travel. It tells you if the airfare is going to go up or now. You can ask it to notify you for fare changes. The app will tell you when to buy your tickets. Typically when I check it will say something along the lines of "This fare is expected to drop $75 over the next three weeks, and then rise over $200 after X date." It gives you an idea of what the fares will do, how far they will drop or climb. It shows you the website where the deal is as well. I typically have flexible days for travel, so I will set up alerts for ten different variations of dates around the time I want to travel, even select nearby airports. In short, I may have 15-20 notifications set up between dates and airports. However, I have no complaints about what I have been spending on flights. The app has yet to fail me.
Discount Hawaii Car Rental – Not only have I found some of the best prices through this app, but this company also has special deals with the different rental car companies that can offer great savings for things like "additional drivers." I have found this app has always offered two free additional drivers. In most cases, if you go directly through the rental car company, you will pay anywhere from $10-$30 a day PER driver. So having two free additional drivers is awesome. The drivers do have to be present and show their ID. But free is my favorite price.
Honorable Mentions:
SkyScanner – another app to seek out best airfare deals
FareScout – Same as above
Frugal Flyer – Same as above
Flight Fox – Same as above
Airfare Watchdog – Same as above
Skiplagged – Same as above, with a kick. These flights might book you into a destination you don't want, but you have a layover where you do want to go. Basically, it finds you the best deal no matter what the end route may be.
Hotel Tonight – Great for last minute hotel lodging. Use code HIRWIN7 and get $25 off your next booking!
Hipmunk – deals on hotels and flights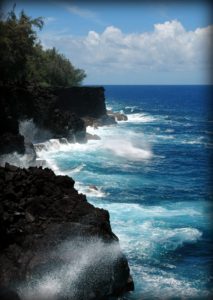 Other Additional Savings
There are many ways to save when traveling, so here are just some additional tips on how to save. If you use all my tips, there can be rather significant savings in the end! Example – I traveled to Maui with my two boys, three tickets RT was $750, lodging was about $400 total for eight days, and I spent around $150 on groceries, $150 for a Jeep, and around $100 on dining out. So for just over a week, for 3, on Maui.. it cost me roughly $1550. However $750 of that I paid two months before. So in reality, I only needed $800 by the time I traveled for everything else. But I put the car on the credit card. Always put your rental car on your credit card. Why? Because your credit card actually carries insurance. In the event, something were to happen while driving, your credit card will actually cover you! So, no.. do not buy that extra insurance. Unless you are someone who is known for always wrecking cars.. fine. Spend the money. Otherwise, it is not needed. Anyway.. below are various ways to have even more savings!
Eats –
As I mentioned above, having a place with a kitchen and/or laundry room will save you money. That being said, most of the Hawaiian islands have a Costco, Walmart, and Safeway grocery store. Dining out offers some great experiences. However breakfast and lunch can always be made at home, and lunch can be packed for a busy day on the go. So meal plan for breakfast and lunches for additional savings. Check in to find where local farmers markets are as well. Your produce in most cases will be quite a bit less shopping the farmers market.
Lodging –
Yes, having a place with a kitchen and laundry is a huge help. But there are even more ways to save money on lodging, while not sacrificing your experience. Here is an example: You want an ocean view, and I don't blame you. So let's use Big Island of Hawaii. Now you can rent on the Kona side of the island and find deals as low as $150 a night for an ok view. Or… you can example out of the tourist zone, and perhaps go off the beaten path a bit. Check out Kapoho on the east side. Not only can you have glorious ocean and tide pool views, but you might even be oceanfront. In addition, you may have your own private tide pool to snorkel in your yard. If you book a house in Oceanview, which yes is a bit of a drive from Kona, but you can have expansive 180-degree ocean views. If you don't feel the need to walk the tourist strip late at night boozing it up, choose a place further away from the main tourist locations. You are going to find nicer places, more space, more amenities, and better views —- for less money!
Air Travel Perks –
While airlines are reluctant to give away anything, there are still potential perks! First of all, if you are traveling with children who happen to be behaving really well, the flight attendant may offer you a free drink. This has happened to me before. Trust me; they totally appreciate parents who are prepared for travel and can manage their children on the flights.
As for upgrades. Sometimes, or what seems like always now days.. coach is overbooked. But business class, priority and first class are not fully booked. I have been upgraded to First Class for free, several times. Granted, it is more likely if you are flying solo, but it is possible. You just have to ask. I have found you are better off asking the flight attendant than the gate attendant. So, let's say you board and not only are you polite and friendly, but you also assist other passengers with their bags, they notice. So when you ask about an upgrade for free, they are more likely to say yes to the kind helper than anyone else. In general, if you are nice to the staff and show them appreciation, it will make your flight go a million times better! Sometimes this also means perks for free!
Tourism/Exploring –
We are all well aware of the timeshare scams, and Hawaii has plenty of those "amazing" deals where they advertise parasailing for $20 a person, vs. the $100 you saw online. If you truly have 3-6 hours that you are willing to sacrifice out of your day to ensure you can get some of those amazing deals, do it! The dinner cruises with all you can drink can be costly. So if you don't have a busy itinerary and are willing to waste half your day for good savings, might as well.
The beauty of Hawaii is that there is SO much to do for free. Go to a snorkel rental place and rent out gear for the week. This usually comes at the cost of $20-$25. That being said, you can also buy your own personal set online if you want for about the same price. You can also Amazon Prime stuff to your rental location. Keep in mind it often takes 5-10 days. It is a bit of a riskier move, but if you are staying for an extended amount of time, totally worth it. Anyway, snorkeling in Hawaii is pretty much any place you go where there is ocean. You do NOT need to pay $100 for some "snorkel tour." There are fish EVERYWHERE. Take any beach, and if there is an outcropping of rocks or any type of reef out front. There will be fish. I promise.
As long as you have a car, you have the ability to go just about anywhere and see anything. There are very few places on the islands (Oahu excluded) that charge you to enter their parks. On Big Island, I know of only three places that I know of that charge a fee – Akaka Falls, City of Refuge and Volcano National Parks. There are locals who will charge you to park on their lot for certain places like Two Step, or when you want to go to Green Sands Beach, there are locals who will charge you to drive you down the 4×4 road to drop you off. But neither are required to enjoy the area; they are simply there to make life easier.
What island is right for you?
Each island is vastly different, and when it comes to choosing an island, it is smart to know what you are getting yourself into. Please keep in mind this is my opinion of each island, so I encourage you to do your own research. However, for being an average traveler – I feel my general assessments are close to being spot on. But ultimately it is up for you to decide in the end. This is just meant to help you get an idea of the difference of each island. I will list them based on favorite to least favorite island.
Hawaii/Big Island – The Big Island has been noted as "The Adventure Capitol of the World," and to be honest, I don't disagree. Big Island gets snow on Mauna Kea and Mauna Loa; sometimes blizzards shut down Saddle Rd. You have dry desert-like areas, tropical try areas, and then lush tropical jungles. They have drought areas, and then the rainiest place in the United States as well. There are far more waterfalls than I could even begin to count. Likely waterfalls that have yet to even been explored by foot. Hiking and trails are of plenty, and many lead you to glorious beaches or waterfalls. You have sea cliffs, an active volcano which is currently dumping a lava hose into the ocean, some of the best shallow water snorkeling in the world, and in general.. everything is cheaper on Big Island. My personal favorite is hiking into a beach and spending hours there alone. You can not do that on most of the main islands. If you are looking to get off the beaten path, perhaps find a beach to yourself for the day, or simply be able to enjoy a beach without anyone too close by.. this is your island. Not much of a night life, but plenty to do on Ali'i Dr in Kona.
Maui – Maui is a nice blend of Oahu, Big Island, and Kauai. Kahalui is the "big city" on the island, and frankly, it is pretty small. Lahaina/Kaanapali are the two main tourist areas, which are followed by Wailea/Kihei, and then Napili/Kapalua/Paia/Hana. Maui has a good amount of adventure to be hand. However, after going a few times, you will find you have explored the entire small island. Maui blends between high-end retail shopping, a vast amount of easily accessible beaches, with the ability to take the road to Hana and get out into the wilderness. There are not nearly as many people as Oahu, but it is the second most touristy island. The nightlife in Lahaina is pretty decent. No real "dance clubs".. but if you want to enjoy some much and drinks and perhaps even party with the locals.. you will find some reasonable options here. If you have children, this is likely the easiest island when you have younger kids.
Molokai – Would you like to experience Hawaii in 1950? This is your island. You have a General Store, and one stop light on the entire island. This is also the island where Father Damien looked after all the Hansen's Disease patients. Molokai is "The Friendly Isle, " and anyone who has been there can attest that a random Auntie may greet you with a hug and kiss just like you are ohana. There are only 8,000 residents and generally never more than 1,000 tourists. There are no 5-star resorts or dining options on Molokai Your options when you grocery shop are limited and quite a bit more than what you would be used to on the mainland. However, that is the price you pay to stay somewhere remote, quiet, and full of loving wonderful, kindhearted people. Molokai is also the 5th largest island, but in perspective, it is roughly 38 miles long and 10 miles wide. Much of the island can not be traveled due to sea cliffs. If you like a sleepy island, where your needs will be met, and you can enjoy expansive beaches all to yourself. A place where you can truly relax. Molokai is your island.
Oahu/Lanai (Tie)
Lanai – Well…. to, in short, there simply is not a whole lot there. While there are two Four Seasons Resorts, there is just not a lot of Lanai. There is about 30 miles of paved roads, and everything else requires 4×4. It does, however, offer lovely beaches and snorkeling. So if you are looking for a bit of the Molokai experience, but with more modern amenities and a short ferry ride to Maui for supplies, if needed, Lanai is totally your island. It is sleepy compared to all the other islands, except Molokai of course. So if you want some great R&R with your spouse, or family.. maybe for some unpopulated beaches, nice resort experience, and perhaps some great golfing…. go to Lanai.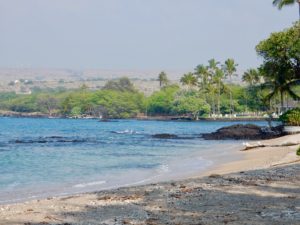 Oahu – I mostly refer to Oahu as Los Angeles of the Pacific Ocean. Oahu is beautiful, and this is why people flock to it in droves. Gorgeous beaches, and in fact one of the top rated beaches in the world is located on Oahu. Plenty of historical value, and tourist attractions. However, many of which are going to cost you. Lots of high-end retail, and night life available. However, if you are looking for some solitude.. you are not going to find it on Oahu. I am not quite as familiar with Oahu as other islands. To be honest when it was my stomping grounds, was in the 90's and it has grown a LOT since then. But even back then I remember the prices being insane, and everything being crazy busy. Ultimately, if you don't mind big city life with packed beaches, then you will find Oahu will have everything you need. I do recommend everyone visits Oahu at least once, even if it is for just three days. There are just things there like Pearl Harbor that we owe our time and respects to. You can hit the highlight reel there and then move on to and island that is a bit more peaceful and has less crazy traffic!
(Keep in mind, while Oahu is not my stomping grounds anymore and one might think my opinion is off due to being so long since being there. I do have friends who live there and friends who have family who live there and visit often. So I have gathered some of my current opinions from their eyes as well)
Aloha Nui Loa! If you ever have questions, I am always happy to answer them for you!
Make sure you check out Heather on Twitter, Instagram and Facebook for her latest travels!
[Image Credit Heather Irwin]