Reality Steve Reveals Who Asked Him For Payment To Be On His Podcast
Reality Steve has been teasing on his Twitter all week that one reality star wanted to be paid to be on his Podcast. He seemed shocked by this because he has had several other big names from "The Bachelor" and "The Bachelorette" on his show and they didn't ask for payment.
Steve explained that he reached out to Britt Nilsson's management team and never actually talked to her on his own, but they said she would need to be compensated to be on his Podcast. He has been bringing on past contestants to talk about how things are going now and their thoughts on the show.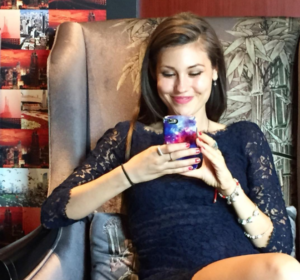 He went on to explain that he doesn't have a problem with people not wanting to come on his show at all. Some have said "no" to him and others have just not answered him. He said that her team said they ran it by Britt and then they replied saying, "your question about what rates mean to imply that this would be unpaid time and free content, in which case we thank you kindly for your offer but we will pass." It doesn't sound like she will ever be on Steve's Podcast.
Are you surprised to hear that Britt Nilsson wanted to be paid for her time to do his Podcast? Do you think she was wrong for this? Sound off in the comments section below and don't miss "The Bachelorette" with Rachel Lindsay when it starts airing on Monday, May 22 on ABC.
[Image via Instagram]