Lauren and Arie Already Planning Their Wedding
Arie Luyendyk Jr. and Lauren Burnham were on "Jimmy Kimmel Live" tonight and shared some pretty good information about their relationship. It was obvious that these two are happy together and they even shared a bit details that fans didn't know already.
Lauren is already moving to Arizona, which she shared on the show tonight. She will live with Arie in his apartment. They also shared that they are already planning a wedding. They didn't say how soon, but it doesn't sound like they will be waiting long. Arie also admitted that Lauren knew hew as going to propose at some point, but didn't know for sure that it would be tonight. Jimmy seemed shocked that they are already planning, but these two seem confident in their relationship.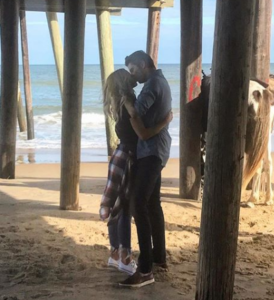 Personally, I feel like we are seeing another side of Lauren that we weren't able to see on the show. It is great getting to see her happy and laughing. I think she said more on "Jimmy Kimmel Live" than the editing let us see of her all season long.
Are you surprised to hear that Arie and Lauren are already planning a wedding? Sound off in the comments section below on your thoughts and don't miss Becca K as "The Bachelorette" when it starts airing on May 28, 2018, on ABC.