'The Bachelor' 2018: Arie and Lauren Share Plans For Children
Last night on the big "After the Final Rose" special, the fans saw Arie Luyendyk Jr. get down on one knee and propose to Lauren Burnham. These two seem really happy together and like they have found love. As I shared yesterday, they are already planning their wedding, even though they didn't say how soon it will be.
Now, People is sharing that Lauren and Arie are also actually already talking about their plans for children. Arie was a bit older than most of the guys who are on "The Bachelor," so it isn't shocking that they would want children soon. She is already making the big move to Arizona to live with him.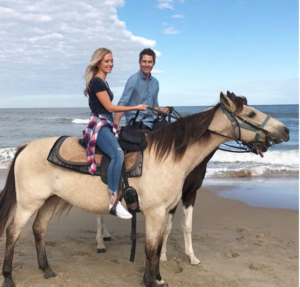 Arie actually shared that they want two to four kids and he would feel lucky if they ended up having twins. These two might end up having children sooner rather than later. They seem very secure in their new relationship and ready to move on with their lives. They also have plans to do real estate together. It looks like they have it all figured out already.
Things might not have gone the way that it normally does on this show, but Arie and Lauren are happy. Becca K. is going to be the girl handing out roses next season. Hopefully, she finds her happily ever after as well.
Are you surprised to hear that Lauren and Arie are already talking about children? Don't miss watching Becca K. as "The Bachelorette" starting to air on May 28, 2018, on ABC.