Review: Incredible Pizza in Warr Acres Is Great For the Kids
Disclaimer: I received free tickets to visit, but all of the opinions here are my own.
Yesterday we got the chance to check out Incredible Pizza in Warr Acres, Oklahoma. This wasn't the first time we had been there, but things have changed a lot since we went in the past. Of course, one big thing was that they added their own small indoor roller coaster. We took along children age 14, nine and six.
If you are looking for something fun to do with the kids, check it out. It is located right on Northwest Expressway and easy to find. They offer putt-putt, bowling, laser tag and more! You can eat there and I was really impressed that it wasn't just pizza. They also had hot dogs, Frito chili pie, a ton of dessert and more. You will get a great meal here.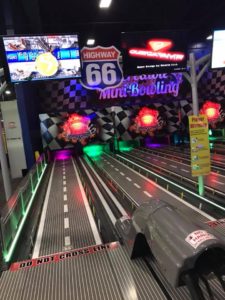 We were able to spend several hours at the facility and had a blast. They offer several packages, so just do your research and figure out what the kids are going to want to do before you buy them. Incredible Pizza actually has something for children of all ages, so you can bring the entire family. I think our favorite things were the go-carts and the laser tag. They also have a ton of games to play!
Have you ever been to Incredible Pizza? What did you think? Let me know in the comments!