Incredible Pizza Birthday Party Review
Disclaimer: According 2 Mandy received a free birthday party in exchange for this review, but the opinions are my own.
Recently, we got the chance to go to Incredible Pizza for a birthday party. This was a celebration for my 39th birthday party and we had a blast! We brought ages 11 up to adults and everyone loved it.
When you book a party at Incredible Pizza, you get your own party room with someone who will even work with you the entire time. Our person was super helpful. We started out our time by getting a drink and some food from the buffet. They offer pizza along with various things such as baked potatoes, salad, soup and more.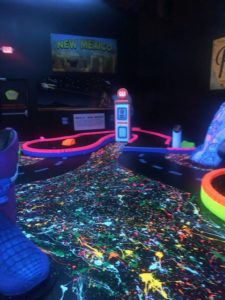 They have everything to do from bowling to blacklight putt-putt, go-carts, video games and even a small indoor roller coaster.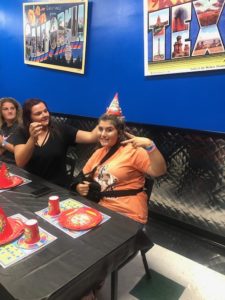 The birthday package included food plus two hours of attractions for everyone. We could do anything we wanted except for the games that had prizes. You could buy a card for this kind of game if you wanted, but we were happy just doing everything else non-stop. The time started as soon as you swiped your card so all of the time you spend eating, etc didn't count at all.
I would say that a party at Incredible Pizza is well worth the price! We would consider this again for sure.
If you want to book your party at Incredible Pizza, you can go online HERE to start the process.
If you are looking for something to do in Oklahoma City, make sure you check out Incredible Pizza for great food and a fun time!