Britney Spears Already Causing Waves on 'The X-Factor'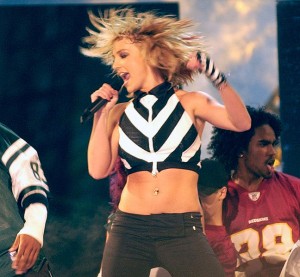 Britney Spears was just picked up as a judge for "The X-Factor" and now she is already causing drama on the set. That is exactly what they wanted her for on the show.
On Thursday they had auditions in Austin, Texas. Britney said, "Your so rude Simon" after he talked bad about a contestant. It sounds like she won't just let him walk all over her.

Rumors came out that she walked off the stage yesterday for a bit, but she quickly spoke up on Twitter saying that she was just taking a little break and loves the show.
It sounds like they got her on the show for drama and I am personally just not sure if it is going to be too much. "The X Factor" is about finding a great singer and not about the drama for me.
What do you think of the addition of Britney Spears to "The X-Factor"? Sound off in the comments below.