Kim Kardashian on 'Oprah's Next Chapter' Sneak Peek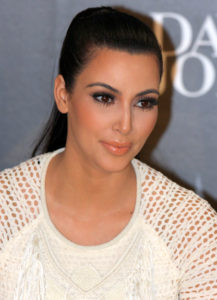 Tomorrow night fans will get to watch Kim Kardashian and the entire family talk about life on "Oprah's Next Chapter." Kim will sit down with Oprah Winfrey and finally speak out about her divorce from Kris Humphries. If you want to see a sneak peek of the interview, check it out below.
Kim Kardashian says that she is a lot more mature now since her divorce. She surrounds herself with people that she can talk to and spend time with now. She says that she doesn't date younger guys anymore and that she is not the same at all now.
She says that she loves that she is with someone that is a few years older than her this time. She says this last year has changed her. When asked if Kanye West is the new fairytale, Kim's entire face lights up but you will have to watch the show to get the answer. Do you plan to watch it on June 17, 2012?