Save money: Make Your Own Carpet Shampoo Solution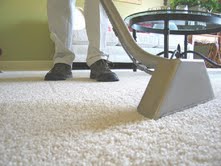 Money is tight and everyone is looking for a way to save a buck. Here is a great recipe that can help you save money. It can be really expensive to buy your own carpet shampoo. You can use this for cleaning the carpet and making them smell fresh at the same time. Frugal living is a great way to live and be able to afford more things you want.
Make your own carpet shampoo solution
3 Cups Oxyclean
2 Cups Febreze
3 Cups Distilled vinegar
Pour all the ingredients into a container and mix well. Then pour the mixture into the carpet shampooer tank. Add hot water, if the tank is not completely filled. As with any cleaning solution, make sure you test a spot of your carpet first.
This can be used in big machines or small and is a great way to clean your carpets without the big expensive. If you make your own Febreze it will be even cheaper for you.