Save Money: Make Your Own Febreze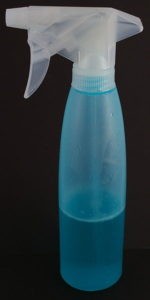 Febreze is a staple in a lot of houses. I know at my house we use it for clothes, bedding, furniture, and everything. I hate the dog smell or something that smells like dust and have to get rid of it. Check out the recipe below so that you can make your own Febreze at home and save some money. You will be glad you did it! You can also use this to make homemade carpet shampoo.
Make homemade Febreze
¾ Cup of fabric softener of your choice
1 Cup baking soda
Hot water
Mix the fabric softener and baking soda together in a bowl. Slowly add the hot water, making certain all the baking soda is completely dissolved. Pour the homemade Febreze into a spray bottle and use as you would store-bought Febreze.
If you would prefer, you can use a funnel to pour the fabric softener and baking soda separately into a spray bottle. Add hot water and shake to mix.