'The Bachelorette' 2014 News: Was Andi Dorfman told about Eric Hill's Death During Filming?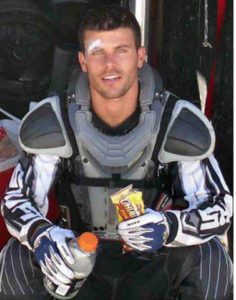 Fans of "The Bachelorette" were shocked to hear the news that Eric Hill passed away after her was already off the show. He actually died in a parasailing accident but he was already home when it happened. Viewers of the show have been curious if Andi Dorman knows the news of his passing since she is still filming the show. Learn more about Eric Hill here.
News is now out that yes she does know and so do the other guys who were still on the show. Chris Harrison spoke out saying, "We never would have kept it from them. He was a good friend of theirs. Absolutely, they know." It is great to hear that they told her the news.
So far there is no news about how "The Bachelorette" is going to decide to talk about this on the show. I am really glad that they seem ready to handle it in a respectful way. Eric Hill lived a full live and will be greatly missed by many!